Holiday Party 2018
LOCAL 926 2018 SCHOLARSHIP WINNER TAYLOR DIMARIA
---
49th Annual 4th Year Graduating Apprentice Open House/Exhibit
March 29, 2018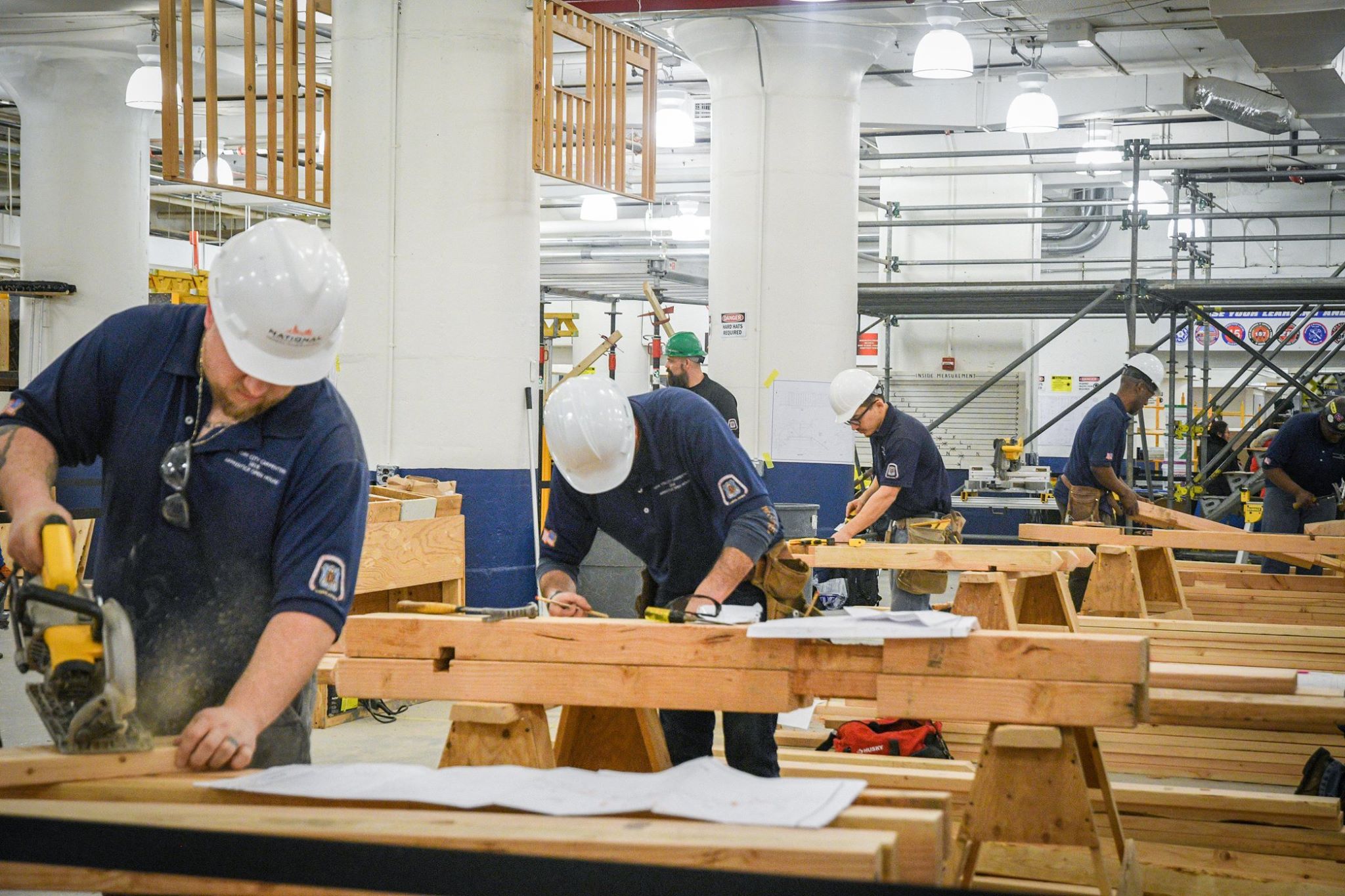 On Wednesday, March 28th, the NYCDCC Training Center ("CTC") hosted its 49th Annual 4th Year Graduating Apprentice Open House/Exhibit. As in past years, the highly anticipated event once again served to not only showcase the skills apprentices have learned during their last four years at the CTC, but it also provided spirited competition, a platform for industry trends, and a demonstration for state-of-the-art tools.
Although there are a great deal of activities that take place at this event each year, center stage always belongs to the 4th Year Graduating Apprentice exhibit. As has been tradition since the event's inception, dozens of apprentices took part in a friendly, but competitive event that challenged them to complete projects in their various trades. Carpenters, Floor Coverers, Interior Finishers, Millwrights, Timberman, and Dockbuilders all had opportunities to display the various skills they learned and sharpened during their time at the CTC.
The end results of the varying projects were awe-inspiring, as the event displayed the outstanding craftsmanship of the graduating class.
The NYCDCC Benefit Funds would like to extend its congratulations to the following participants and winners in the 49th Annual Graduating Apprentice Open House/Exhibit:
Congratulations to all 926 participants
Carpentry
Donovan Kelly, Local 926
Eli Yusopov, Local 926
Interior Systems
Christina Perez, Local 926
Craig Godfrey, Local 926