Local 926 Will Be Closed Thursday November 22, 2018 & Friday November 23,2018 In Observance of Thanksgiving! Have A Happy and Healthy Holiday!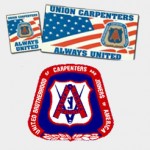 Members:  Local 926 is now accepting dues via PayPal.  You can pay with your PayPal account, or a debit or credit card.  If you would like to pay your dues please use the button below. If your not sure of how much your dues are, please call the office to confirm. 
Dues are currently $165.00 a quarter + a $5.00 credit card/ PayPal processing fee. 
If you are paying through PayPal please be sure to pay $170.00 per quarter.
Please note:  PAYMENTS MADE THROUGH PAYPAL ARE NOT PROCESSED TILL THE NEXT BUSINESS DAY!
WE ARE UNABLE TO ACCEPT YOUR DUES IF YOU ARE SUSPENDED WORK WITH THE DISTRICT COUNCIL, OR IF YOU ARE SUSPENDED WITH THE LOCAL.  IF YOU MAKE A PAYMENT AND YOU ARE SUSPENDED, YOUR PAYMENT WILL BE REFUNDED TO YOU!
The meeting venue is:
American Legion Post 157
345 78th Street Brooklyn, NY 11209
The American Legion Post is located between 3rd and 4th Avenue. The American Legion Post is accessible through the R train, 77th Street stop.
We will be selling 50/50 tickets at the meeting. All proceeds will benefit Local 926's Maria Concillo Scholarship Fund. Tickets are 2 for $5.00 or 6 for $10.00.  Take a chance and buy a ticket, and support a worthy cause! 🙂  
Local 926 offers Automatic payments for your Quartely Dues. You can set up a Debit or Credit card to pay your dues automatically.
Print the attached form and mail it to-Credit-Card-Authorization-form
Local 926
1682 86th Street
2nd Floor
Brooklyn, NY 11214